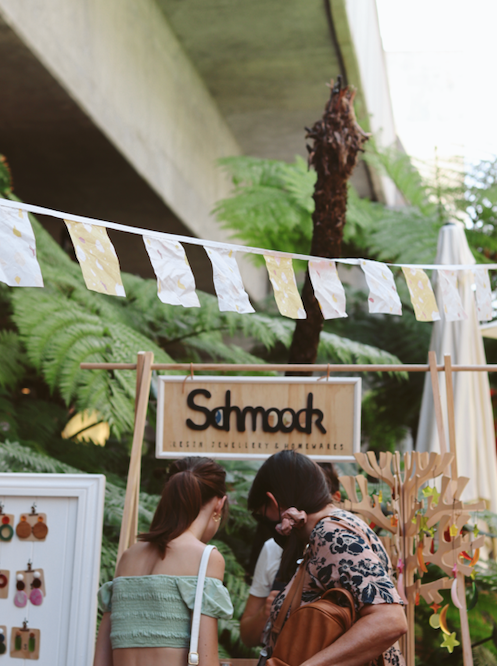 Market Preview: Fish Lane Markets 16th April
It's market time!
This Sunday we are heading to Fish Lane's Town Square precinct with our first Fish Lane Markets since December. With 30+ stalls filling the urban oasis under the train tracks - it's a pop-up not to miss.  Our line-up includes stalls of fashion, art, ceramics, candles, plants, gourmet goods, skincare and more
Find the markets down the laneway between Grey and Hope Street and inside the square by Kiki Kiosk!
Shopping Highlights
Some fabulous products to keep an eye out for...
Left to right: Hey Good Looking, Fluturi, Scrunchie Girl Co, Schmoock, Timber N Tails, Jylt Designs


Food and Drink
Swing by Kiki Kiosk, Southside Restaurant, Julius Pizzeria or Hello Please for your market pitstop!
When
Sunday 16th April
9am - 1pm


Address
Town Square - Fish Lane Arts Precinct
10 Fish Lane, South Brisbane 


Getting There
Fish Lane is well connected by Public Transport - the Cultural Centre bustop is directly across the lights at the top of Fish Lane, South Brisbane.
Paid Parking can be found at the museum or Brisbane convention centre.
Street Parking can be found along Hope Street.

Fish Lane Markets are held on flat brick, road and paved surfaces - there are no accessible caparks on site sorry.


Cost
Free all ages, dog friendly event! All are welcome.
We'll see you there! #themarketfolk