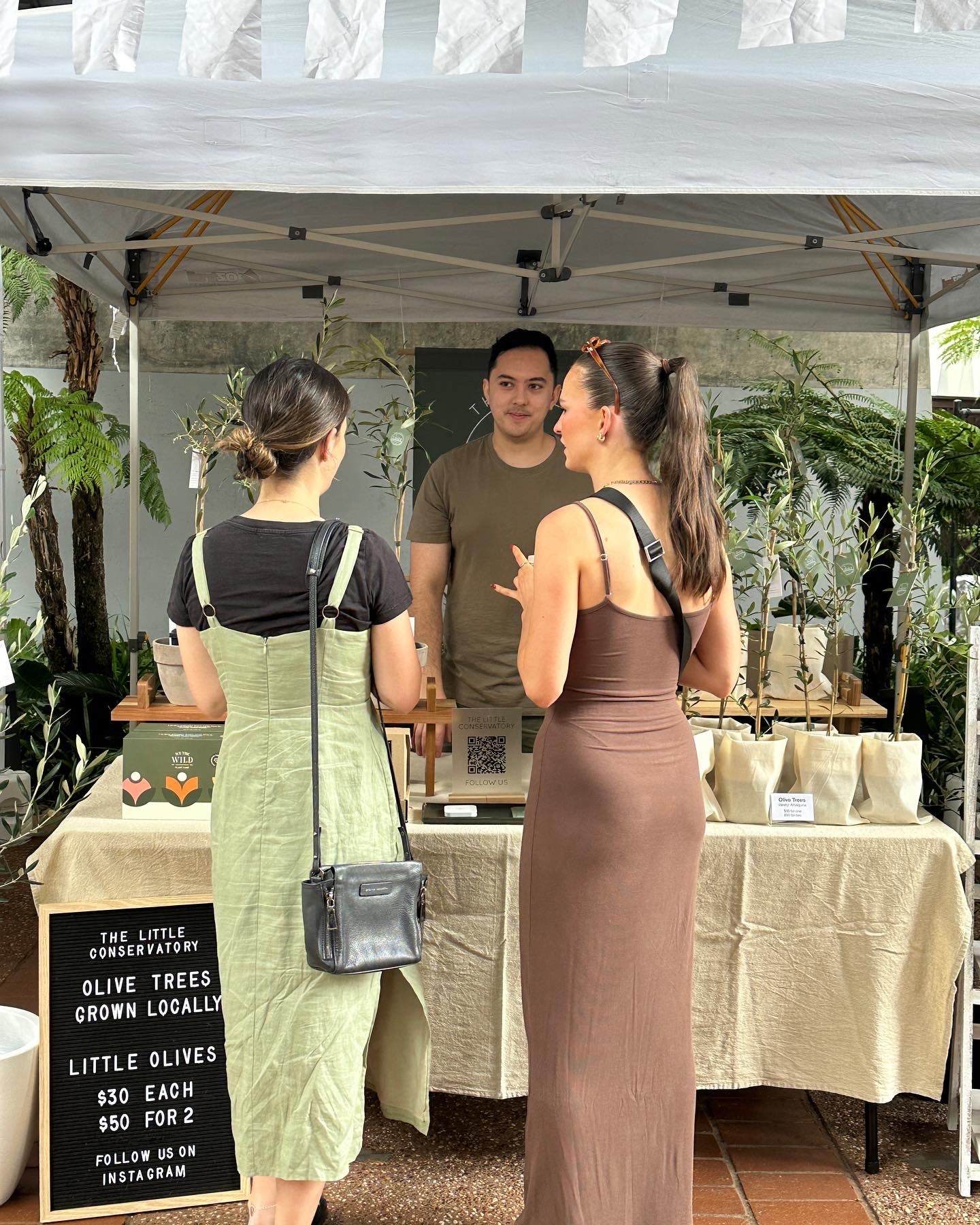 Market Preview: 7th October Fish Markets
Discover the Charm of Fish Lane Markets: Where Artistry and Flavour Collide! 🎨🍕
Nestled beneath the iconic South Brisbane train tracks lies a hidden gem - Fish Lane Arts precinct. On October 7th, prepare to embark on a sensory journey at the Fish Lane Markets, a celebration of local talent, delectable cuisine, and vibrant culture.
Date: October 7th, 2023 | 9am - 1pm
Location: Fish Lane Arts Precinct, South Brisbane
The Artisanal Wonderland: 25 local artisan stalls showcasing the best in fashion, art, homewares, and beyond. Each stall tells a story, crafted with passion and creativity. From hand-painted artworks to bespoke fashion pieces and unique homewares, you're bound to find treasures that resonate with your soul. It's a paradise for art enthusiasts and seekers of one-of-a-kind creations.
Groove to the Beat: 🎶🎧 As you wander through the vibrant atmosphere, let the beats of a live DJ guide your steps. The rhythmic tunes will add a lively pulse to the air, making your market experience even more delightful. Prepare to dance, shop, and immerse yourself in the rhythm of the day.
Culinary Delights at Every Turn: 🍕☕️ A feast for your taste buds awaits! Indulge in the diverse culinary offerings at the precinct. Need a quick pick-me-up? Head over to Kiki Kiosk for aromatic coffees and delectable takeaway options, perfect for fueling your market adventures.
If you prefer a sit-down experience, Southside Restaurant beckons with its modern Australian lunch menu, where every bite is a celebration of local flavours and culinary innovation. For those craving the taste of Italy, Julius Pizzeria serves up authentic Italian pizzas that transport you straight to the streets of Naples.
A Day of Exploration and Connection: 🌟🤝 The Fish Lane Markets aren't just a shopping spree; they are a day of connection. Meet the artists, chat with fellow enthusiasts, and revel in the sense of community that fills the air. It's more than a market; it's an experience where creativity, passion, and friendships come together.
Join Us on October 7th: 🗓️🎉 So mark your calendars and invite your friends and family to join you on this unforgettable day. Whether you're an art lover, a foodie, or simply someone who appreciates the finer things in life, Fish Lane Markets on October 7th promises a day of discovery, delight, and endless inspiration. See you there! 🌟😊 #FishLaneMarkets #LocalArtisans #CulinaryAdventure
Stallholders include:
Baked by M&G
Slow Intentions
Esther Varga
The Well Collective
PrimmyDenis
TOOTZZI
Cakes N Clay
Belly Fire Pottery
Duchess of Sweet
Fluturi
Lava Living
Majais
PLOYS
Pure Glo Candles
Rather Colourful
Envy Lane
Hey Good Looking
GoodnessByMe
The Treatery
Kaikoa Designs
Pet Bribery
Your Plant Zen
Ruby Mary Botanicals
West End Table Craft
Sage Ceramics
Glassworx Gremlin
FEITHE
and more
We hope to see you there soon!