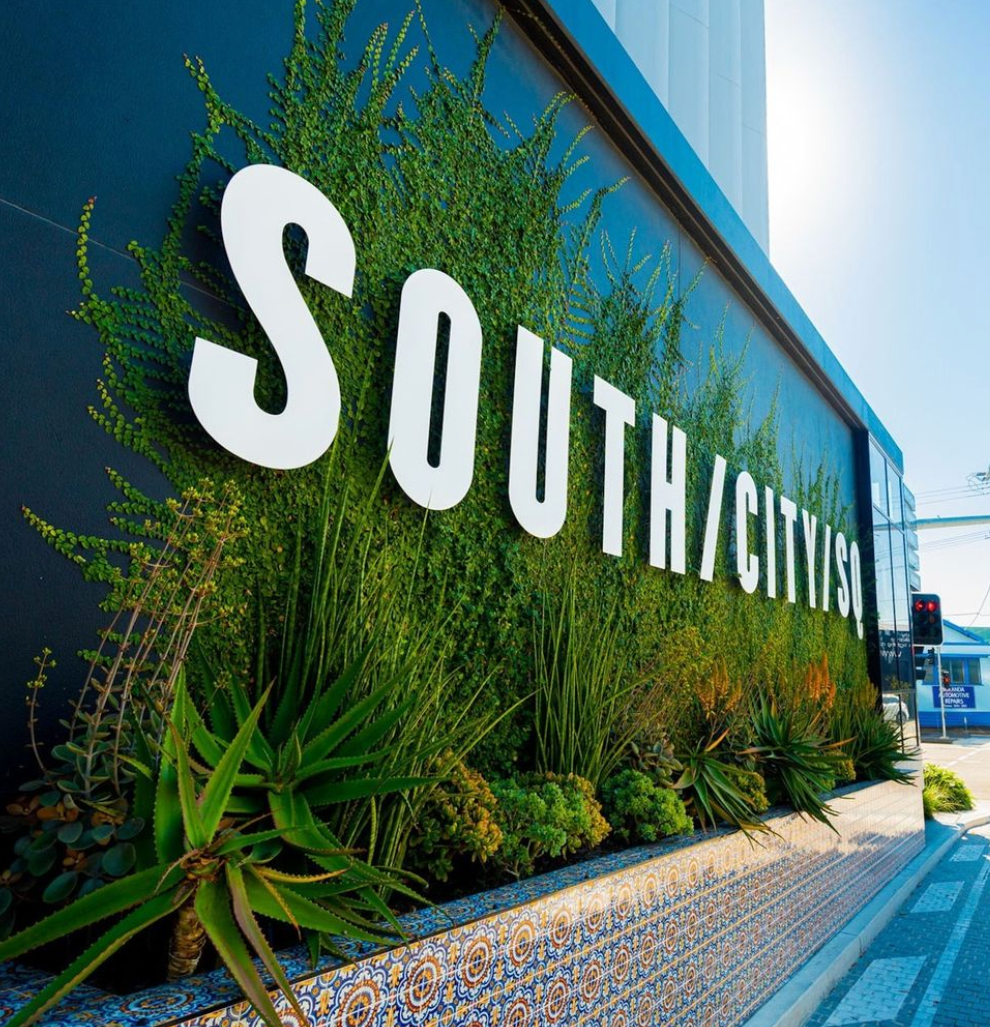 Market Preview: 24th September South/City/SQ
Experience the Vibrant Colours of Spring at South/City/SQ  Market Event on September 24th! 🌸🛍️
Spring is in full bloom, and what better way to celebrate than by immersing yourself in a world of colours, crafts, and community? Mark your calendars for September 24th, because South/City/SQ is hosting a Spring Market Event you won't want to miss! 
Date: September 24th, 2023
Time: 10:00 AM - 2:00 PM
Location: South/City/SQ Woolloongabba
25 Market Stalls Bursting with Treasures: 🛍️🎁 Our Spring Market will feature a delightful array of 25 market stalls, each brimming with unique treasures and goodies. Whether you're on the hunt for handcrafted jewellery, stylish clothing, artisanal home decor, or delectable treats, you're sure to find something that catches your eye. Support local artisans and small businesses while adding a touch of springtime flair to your life.
Live Music to Set the Mood: 🎶🎸 As you stroll through the market, let the soothing melodies of live music serenade your senses. Our talented local musicians will be performing throughout the event, creating the perfect backdrop for your shopping and socializing experience. Feel the rhythm of spring in every note!
Kids Face Painting for Little Blossoms: 🌼🎨 Families, don't forget to bring your little ones along! Our kids' face painting station will transform them into colorful butterflies, blooming flowers, or whatever their imagination desires. Watch their faces light up as they embrace the spirit of spring with playful face art.
Food and Refreshments: 🍔🍦 Exploring all those market stalls can work up an appetite, and we've got you covered. A variety of food vendors will be on hand to satisfy your cravings. Whether you're in the mood for savoury delights or sweet treats, you'll find something to tantalise your taste buds. Don't miss the chance to savour the flavours of the season!
Shopping Highlights
Left to right: Esther Varga Designs, Primmy Denis, Mint Kiss Fine Jewellery, Lava Living, Maria Emilia Saurí and Choko Laj. 
Market Dining 
Amour Fou Bakery:
Calling all sweet tooths! Amour Fou Bakery is your new go-to spot for all things baked and beautiful. Their pastries and cakes are straight out of a dessert lover's dream.


Cha Time:
Tea enthusiasts, rejoice! Cha Time's drinks menu is here to tickle your taste buds. Explore a world of flavours and discover your new favourite tea blend!


Angelika Film Centre:
Get ready for the ultimate cinematic experience! The Angelika Film Centre boasts eight screens and 400 plush seats spread across a massive 2500 square meters.
Don't miss out on the SoHo Lounge cinemas, where you'll enjoy full-recliner seating, table service, and access to the SoHo Lounge Bar. Cheers to wine, spirits, and signature cocktails while you watch your favorite films!


Purple Palm Bar:
Raise a glass at Purple Palm Bar, where you can sip on a variety of delightful concoctions. Unwind and enjoy the good times with friends!

Sasso Italiano:
Old favourites are always the best, right? Head over to Sasso Italiano for classic Italian dishes that never go out of style.


When
Sunday 24th September | 10am - 2pm
Admission: 🎟️ Entry to this fantastic spring event is absolutely FREE, so invite your friends, family, and neighbors to join in the festivities. The more, the merrier!


Address
The event will take place at 148 Logan Road, Woolloongabba 
Downstairs parking is currently complimentary 
See you there!
Join Us in Welcoming Spring: 🌻 As the days get longer and the air gets warmer, there's no better time to come together and celebrate the joy of spring. South/City/SQ Woolloongabba's Spring Market Event promises a day of fun, shopping, and community spirit that will leave you with lasting memories.
Mark the date on your calendar, and get ready to embrace the vibrant colors of spring at South/City/SQ Woolloongabba on September 24th from 10:00 AM to 2:00 PM. We can't wait to share this beautiful season with you! 🌷🌞 #SouthCitySQSpringMarket #CommunityCelebration #SpringInBloom