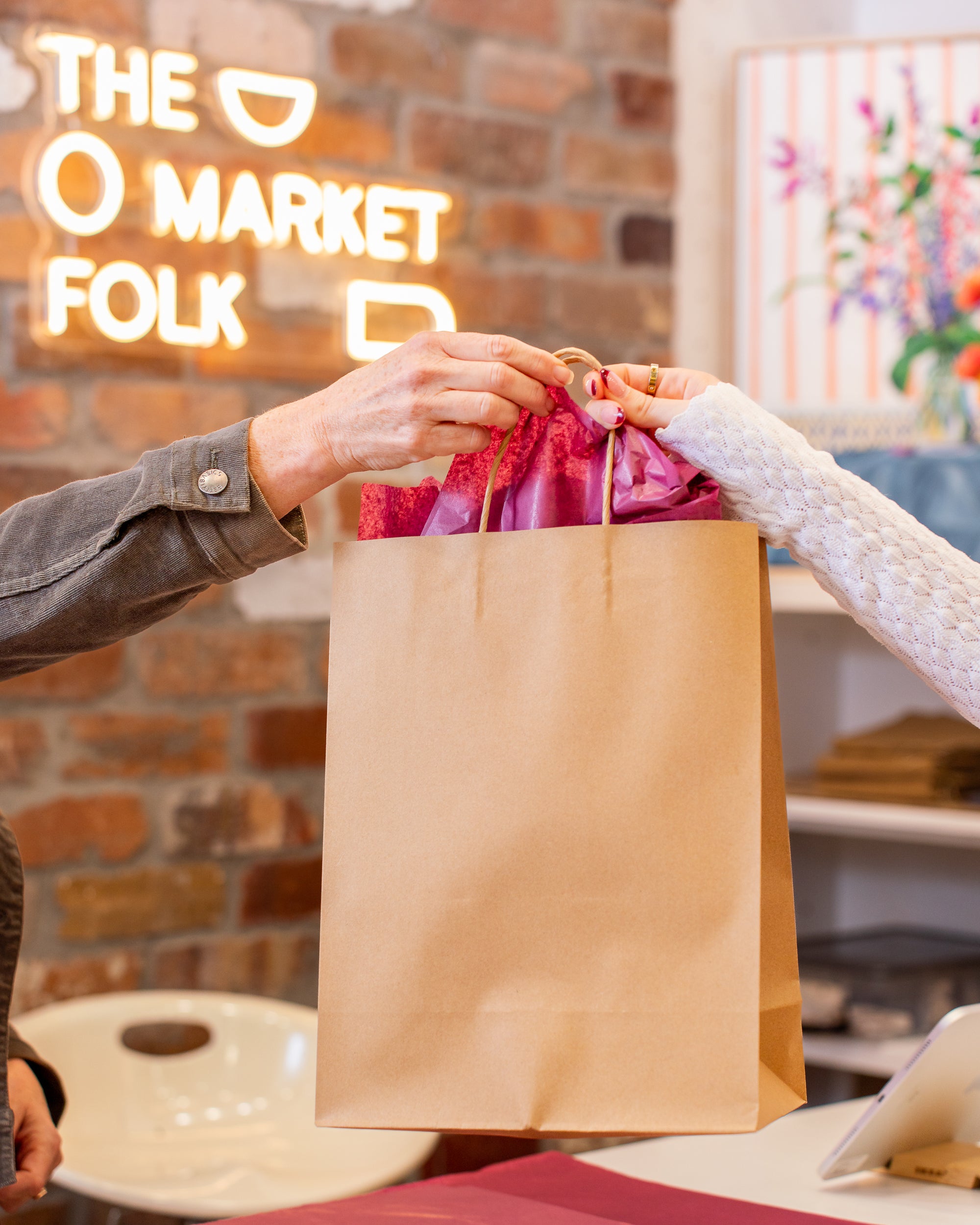 We've moved at Westfield Carindale
Discover the Ultimate Shopping Experience at Our New Store in Westfield Carindale!
Attention all fashionistas, art aficionados, and homeware enthusiasts! We're thrilled to announce the grand opening of our brand new store at Westfield Carindale, and we're taking the shopping experience to a whole new level. We've moved to the ground level for your convenience, and we're excited to showcase a curated collection of 40 local brands and artisan products, including fashion, art, homewares, accessories, and an awe-inspiring 5-metre-long earring wall.
A Shopping Haven for Local Artisans and Brands
Our new store is not just a shopping destination; it's a celebration of local talent and creativity. We've handpicked 40 of the most innovative and talented local brands and artisans to feature in our store. From trendy fashion pieces that are sure to turn heads to unique art that will grace your walls with beauty, and from homewares that add a touch of elegance to your living spaces to accessories that complete your ensemble – we have it all.
Art that Ignites Inspiration
Elevate your living spaces with the finest local art pieces that evoke emotions and spark conversations. Our store proudly showcases a carefully curated selection of paintings, sculptures, and art prints that capture the essence of our region. Adding a touch of local artistry to your home has never been this captivating.
Homewares that Define Your Space
Your home should reflect your style and personality, and that's where our exceptional range of homewares comes in. Discover handcrafted pieces that infuse character into every corner of your home. From exquisite ceramics to plush textiles, our homeware selection is a tribute to the skilled artisans who make each piece truly special.
Accessories that Make a Statement
Complete your look with the perfect accessory from dozen's of local creative geniuses. From elegant jewellery to stylish handbags, our local artisans have created pieces that speak to your individuality. With our diverse range of accessories, you can effortlessly express your style and stand out from the crowd.
The Earring Wall: A Statement of Glamour
Prepare to be dazzled by our 5-metre-long earring wall – a spectacle that's a feast for the eyes and the perfect spot for accessory aficionados. Explore an array of earring designs, from delicate studs to statement danglers, and find the perfect pair to complement any outfit.
Open 7 Days a Week
We understand that local shopping is a pleasure that knows no bounds, which is why our store is open 7 days a week. Whenever inspiration strikes or your heart desires a shopping spree, we'll be here to welcome you with open doors and a treasure trove of local delights.
Get ready to embark on a shopping journey that's not just about acquiring products, but about celebrating the incredible talent and creativity of our local community. Join us at our new store in Westfield Carindale and immerse yourself in a world of fashion, art, homewares, and accessories that are uniquely local and undeniably spectacular. We can't wait to welcome you!
Visit us at: Westfield Carindale - Ground Level - Outside Fresh Sensations/ Coles Open Hours: 7 days a week as per centre core trading Website: www.themarketfolk.com.au Follow us at: @themarketfolk
List Of Vendors (current at time of post)
Esther Varga
Elle's Balcony Garden
Duchess Of Sweet
Totes Weird
Matchy Australia
Ripple & Co.
Pure Glo Candles
Flossy's Arts
Majais
wil and essie Handmade Pet Boutique
Zyllion
Dear keepsake
Hello Joy
Little Change Creators
JamesAndMae designs
Kira Kiras
Two Clay Hearts
Rather Colourful
NOM Handcrafted
Kalyca Studio
Sista & Co.
Bunny Tail Designs
Zak's Place
Envy Lane
Hey Good Looking
Uncover The Gem
Wil and Essie
Dreamy Melts Co
Jericho Road Clothing
Bicky Bop Designs
The Non Alcoholic Club
Fat Kitten Creative
Rainbow Dee
Sewn.
Debra Hood Art Pty Ltd
KT Creations Australia
Lys Coccinelle
Sandra D Pottery
My Family Rulers
Daisy and Bunny